Home

::

The connection between pharyngeal mucous membranes and bad breath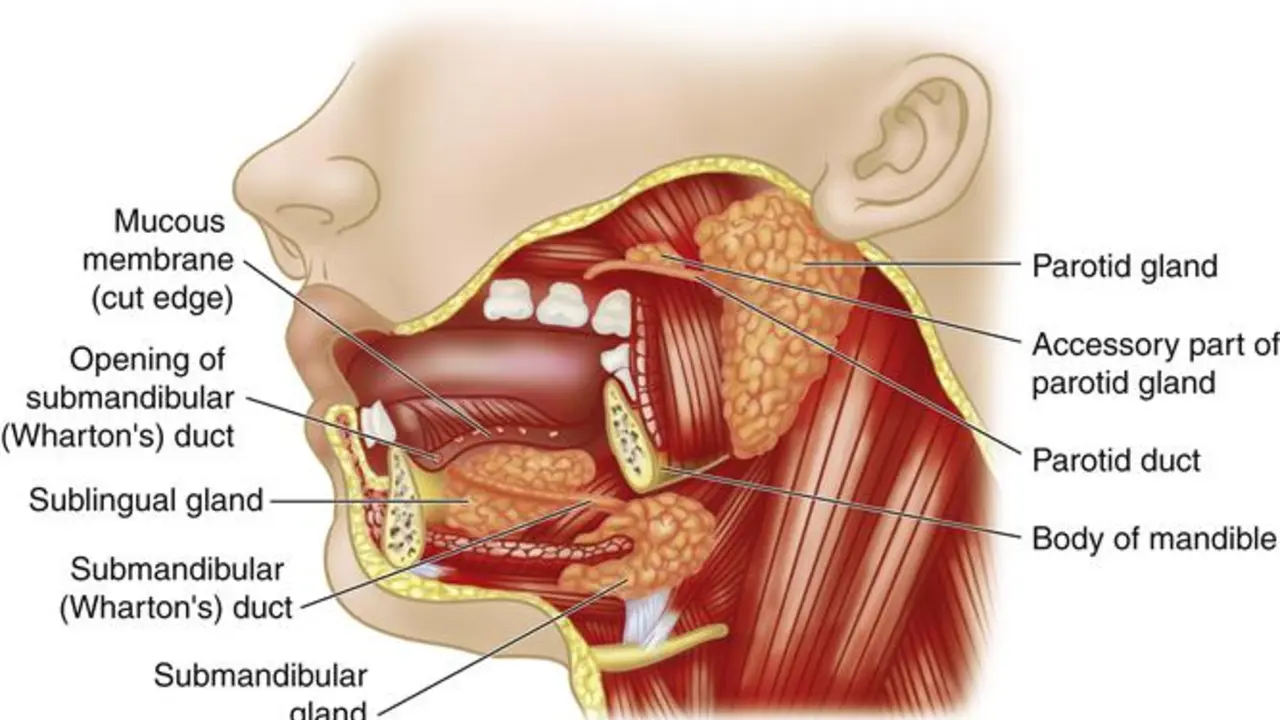 The connection between pharyngeal mucous membranes and bad breath
Locking Horns with Halitosis: Your Throat and Bad Breath
Ever since I adopted Max - my furry, four-legged, perpetually drooling muse, I began to wonder if there's more to his excuse of a doggy breath. And this golden curiosity landed me in a fascinating realm - the connection between pharyngeal mucous membranes and bad breath. Today, let's journey through this lesser-known landscape that dictates the condition of our breath.
Unmasking the Underdog: Pharyngeal Mucous Membranes
Taking center stage first is our underappreciated pharyngeal mucous membrane. Hidden in the back of our throat, this slick, mucous-coated lining has a significant role to play in our health. It's the frontline of defense against various foreign intruders - dust, allergens, infectious pathogens, and even the occasional pesky house fly (if you're a talkative eater like me). This unsung hero, constantly at work, releases mucus to "trap" these invaders, keeping our systems clean. See? It's not just a pretty membrane; it's a full-fledged bodyguard!
Our Breathing Battles: Understanding Halitosis
Next up on our understanding roster is bad breath, scientifically known as halitosis. It's a party pooper, isn't it? Be it the morning meeting or post-lunch coffee, bad breath knows exactly when to strike! But behind this annoying issue, there's a full-fledged science and a plethora of causes – from that garlic-rich hummus you savored last night to more deep-seated dental and digestive issues. The irony is - despite being such a common problem, it remains steeped in mystery for many. But not anymore, folks!
Connecting the Dots: Mucous Membranes and Bad Breath
Now, let's connect the dots. Mucous membranes in our pharynx can harbor bacteria. These sneaky little organisms feed on the proteins in the mucus, breaking them down into sulfur compounds - pronounced in scientific circles as Volatile Sulfur Compounds (VSCs). It's these VSCs, my friends, which are to be blamed for that less-than-lovely scent we call bad breath. Imagine it like this: your mouth is a party, the bacteria are the uninvited guests, feasting on the snacks (mucus) you laid out unknowingly, and the VSCs are their unpleasant gift to you. Feel betrayed? Me too.
Taming the Beast: Combating Halitosis
Now that we've navigated the how's and why's, let's turn to the what-to-do's! Oral hygiene is the frontline defense, of course - brushing, flossing, using mouthwash, it's all there. A healthy diet and adequate hydration also come into play. Sweets and junk food often encourage bacterial growth, so going easy on these could bring big smiles. A well-hydrated mouth, on the other hand, ensures that mucus, saliva, and the other cleaning systems of the mouth function effectively, reducing the chances of bad breath.
Unexpected Ally: Regular Throat Examination
And the final curtain call - taking a closer look at our throat health. In our tireless battle against bad breath, our throat could be an unexpected ally. Regular health check-ups and tackling throat infections at their inception could go a long way in limiting bacterial proliferation, optimising our mucous membrane health, and yes - scoring a victory over halitosis.
Ever since Max entered my life, I learned that occasionally bad breath is something we all have to grapple with - man or beast. Nonetheless, understanding the connection between our pharyngeal mucous membranes and halitosis helps us be better prepared to win this battle. And maybe someday, we'll all get close to the tantalizing dream of perpetually minty-fresh breath! After all, as the saying goes, "Knowledge is Power!". Until next time, folks, here's to fresh breath and happy faces!